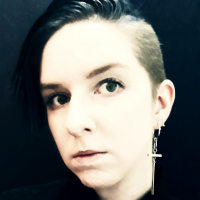 JC Compton
Crime Fiction, Thrillers, Mysteries, Supernatural Suspense, Paranormal Romance, Erotic Romance, Dark Romance & Erotica, LGBT, Science Fiction, Fantasy, Poetry
JC is the French-American author of fantasy, dark fantasy, and romance novels. A world traveler who has lived in several countries, JC enjoys diversity and intercultural exchange. JC particularly likes the elegance of the Victorian era as a background for their novels, and likes to portray unique characters who do not follow the same path as everyone else. Love and adventure must go hand in hand in all of JC's novels - live life with passion or not at all!
Every story has an end, but in life every ending is just a new beginning.
The prettiest smiles hides the deepest secrets. The prettiest eyes have cried the most tears, and the kindest hearts have felt the most pain
Beauty attracts the eye but personality captures the heart.
Author
I love my haters... They make me feel special because... Their dirty little mouths talk about ME all day.